Porthole inserts: A Solution by Michael Minifie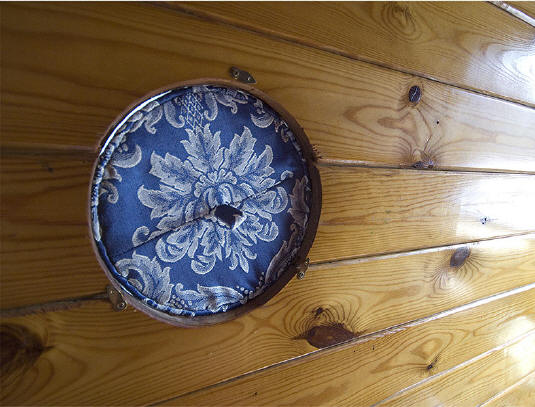 When, a few years ago, we refurbished the interior of Jess, we went to Richmond Upholsterers for the cushions and curtains. They are a local family business in Chirk, so they were well placed to pop over to both measure and afterwards fit everything.

We've been delighted with all they did ...with one exception. Over the years the inserts they made for use in the portholes at night began to warp and wouldn't stay in place.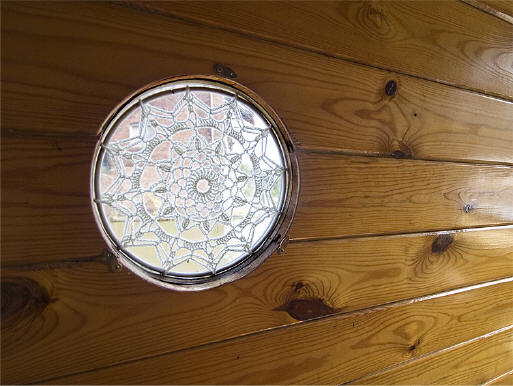 The card Kathleen had used around which she had wrapped the material was a bit thin, and probably damp didn't help either. To be fair, they were the first she had tried.

Having booked in for the Ellesmere Rally we realised that in that crowded environment porthole inserts that stayed in place would be a good idea! So we asked her if she could have another look at making some more but using a more substantial board.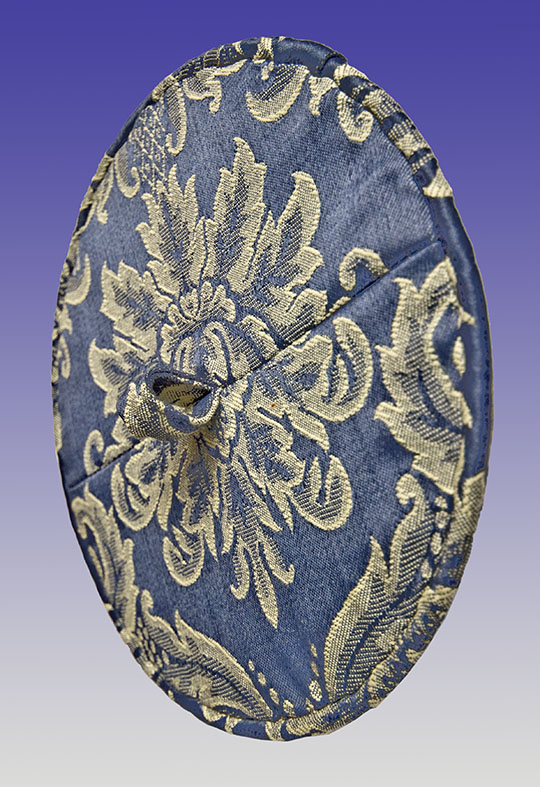 I drew round the wood portholes and took her a template for each window. Kathleen duly made up another set which turned out to be just that bit too big to fit.
Undaunted she made another set, and you've guessed it, these were too small! She then had a brain wave: put piping around the edge. This is flexible enough to 'give' when they are pushed in, and then they stay put without having to use the turn buttons which I had fitted for the original set.

And what's more, not only did the upholsterers not charge but we think that to use 'piping' for a Piper boat is an extremely apt solution!
Michael Minifie